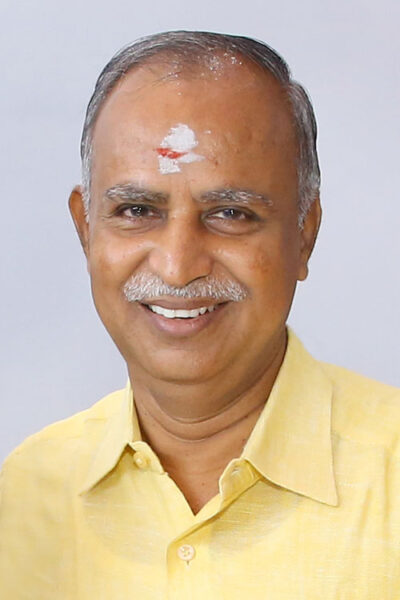 From the place of the famous Mariyamman temple, Punnainallur, in Thanjavur district, Mr.Govindharaj Muthaliyaar was born to Mr.Pakkiri Muthaliyaar, and he went on to set up Malliga Fancy Store in the year 1986 as a small company in the midst of the district.
Then his elder son, Mr. Thyagarajan went on to start Malliga Thanga Maaligai as a small venture with only one employee.
Then it was shifted near the old bus stand. From there, his consistent hardwork and customer's good will, Malliga Thanga Nagai Maaligai became a huge enterprise in 2010.
Then later his son , Mr.Sandeepkumar, with his father's guidance and following his footpath, started off another venture called Malliga Furniture in 2012 near the railway station to satisfy all the customers need with truth, trust and honesty as their principles.
Malliga Furniture expanded to The Gods abode Thiruvannamalai in 2014 and stepped into the heavenly place of Thiruvaarur in 2016 as Malliga Furniture and Electronics and also Malliga velli maaligai to satisfy all the customers needs.
This company got the good will of all the people from Thanjavur, thiruvaarur and Thiruvannamalai.
Looking at his father and brother, Mr. Rohithkumar, wanting to satisfy the customers needs to the next extent, started Malliga Thanga Nagai Maaligai on 31.10.2018, for all kinds of gold, silver and diamond jewellery, silver vessels and anklets.
Tamil Nadu's capital city of Chennai is also a witness to Malliga's growth as Ambattur has Malliga Furniture, Electronics and Mobile showroom from 13.10.2019. In the temple city of Kumbakonam, paying heed to our customers request, we started off Malliga Furniture, electronics and mobile showroom on 22.11.2019.
Then Malliga was started in Pattukottai to satisfy all the thoughts and wishes of the people there on 27.1.2020. Mind wants for Malliga – the prices are nominal and worth the value for all people from different sections in the society and the quality is also not compromised.